Rustic accommodations, no electricity, internet nor hot water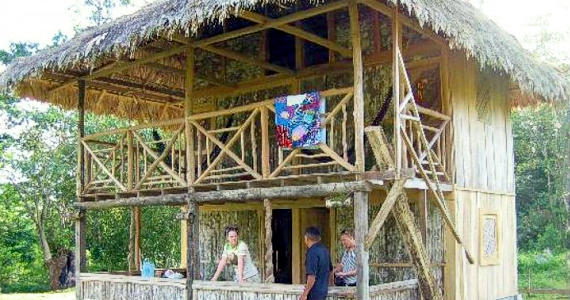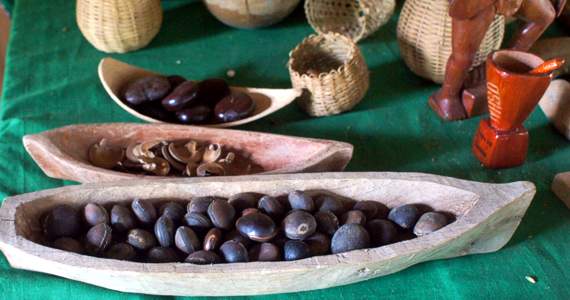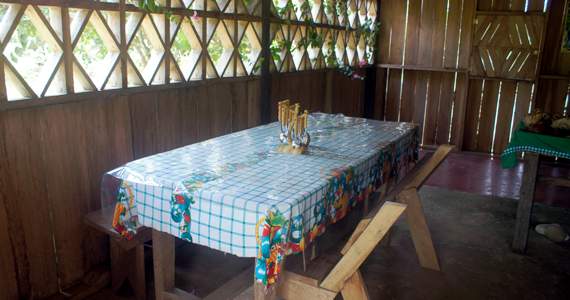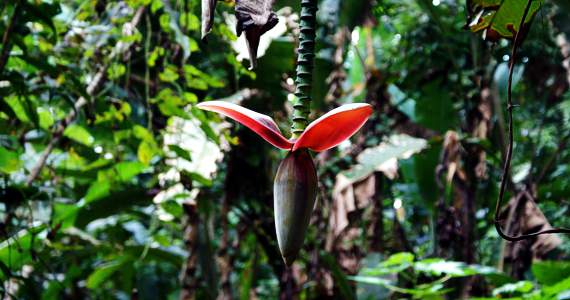 The facilities of Soposo Rainforest Adventures are designed in a traditional style but focus on comfort and sustainability.
One hut features four separate rooms, three with double beds, and one with two twin beds. The second hut has a single room with a double bed. Both huts have private porches with hammocks.
Both the composting latrine and shower are separate. The huts also feature mosquito nets around the beds and traditional style furniture.
Our accommodations are very rustic as we do not have electricity, internet access, or even hot water.
Please make sure you bring along any toiletries, flashlights and anything else that you might feel necessary to feel at home and comfortable.
Meals are prepared in a traditional style kitchen featuring a wood fired stove and served in an open-air dining room.
All of the meals served at Soposo Rainforest Adventures will be made from the finest and freshest locally produced ingredients.
Meals regularly include fresh river fish, root vegetables, native greens, much fresh tropical fruit and local grown poultry and eggs, but can be modified to your preference and diet.
Please let us know of any special dietary restrictions when you make your reservation.
The grounds are landscaped with native fruit and flowering trees.
Soposo Rainforest Adventures has additional lands that are left as a forest reserve and areas of reforestation of native tree species.